City building – back to the future
Currently, Limerick City and County Council and Clare County Council are engaged in designing our metropolitan area for the next 20 years, via the LSMATS blueprint.  Armed with the knowledge that cities are living breathing organs of society that play a key role in the social and economic fabric of all the communities within our society, should we organise our city with a view to ensuring its viability for generations to come? Is that a duty our city planners and engineers should consider when designing transport strategies for the future? Will what we build now, remain in 50 years and its purpose still serve the needs of those that live in the city? All of these questions are unlikely to be answered positively, unless what we design now serves the needs of current as well as future generations.
Both local authorities are assisted in this process by Systra and Jacobs – who one could argue are adept at designing transport strategies for Irish cities having completed the Cork and Galway transport strategies in the last couple of years.  In designing LSMATS 2040, have Systra and Jacobs given meaningful thought to how future generations will use transport, where people will work, the commitments our local authorities have given via the climate charter, how our regeneration areas will move from being isolated and deprived to accessible and connected? Was this analysis part of their modelling structure and if it was not, why design it like this when transport plays such a fundamental role in the Limerick Shannon metropolitan area.
When is a transport strategy not a transport strategy? When it neglects the communities that need it the most!
Limerick 2020
The priority for many citizens of Limerick and Shannon however is whether LSMATS 2040 fits the purposes for which we need it to now -6 months into a global pandemic, with an economic recession looming and our city centre increasingly ''hollowed out' as a result of hospitality industry closures, increasing quantities of people working from home, a legacy of building offices and motorways through our Georgian city centre core and a lack of housing in many areas of the city.
However for others in our community, the issue is more acute – their social and economic mobility and that of their families, depends on this transport strategy tackling the inbuilt generational disadvantage due to where they live and their community's isolation from the city centre.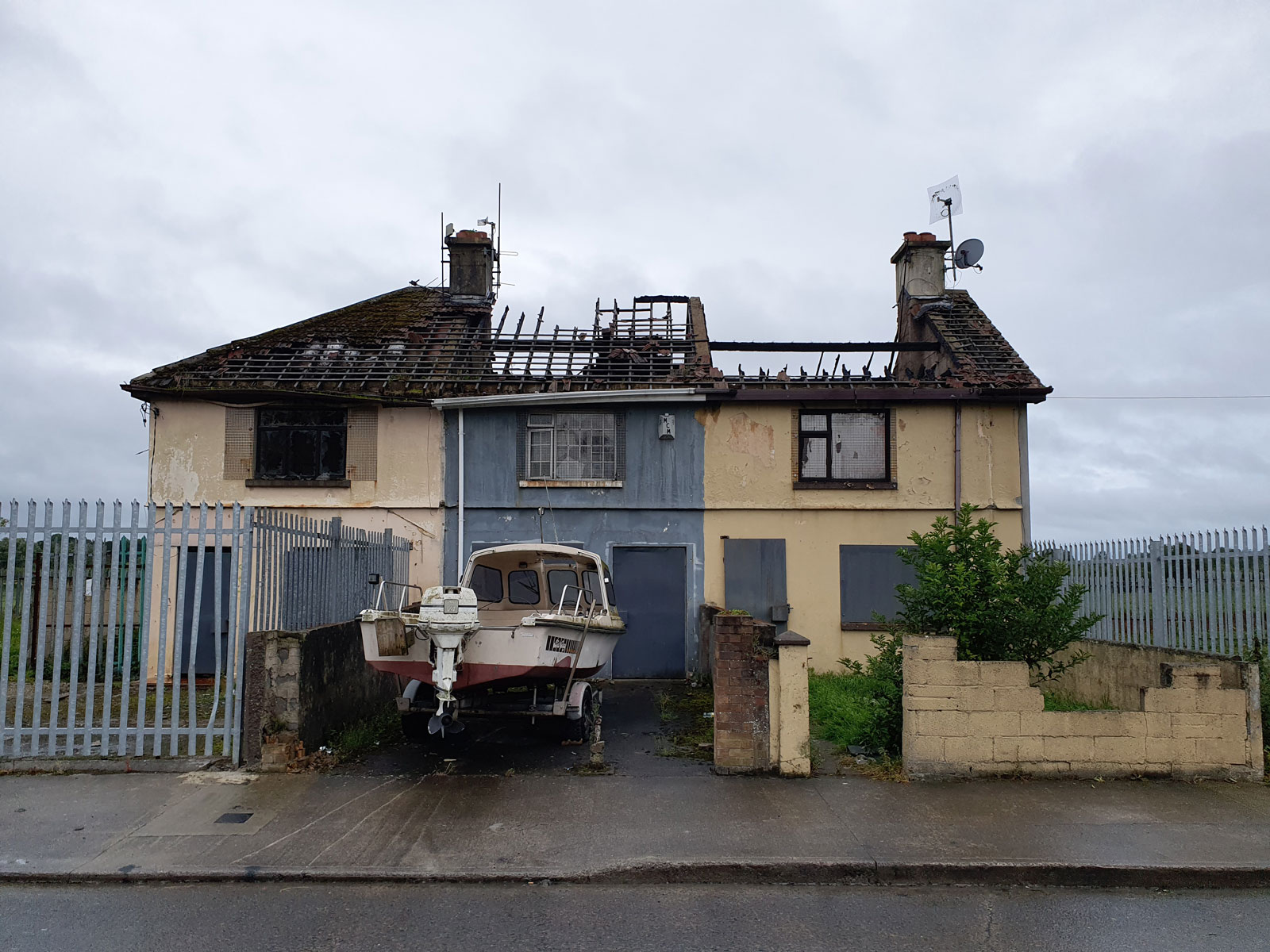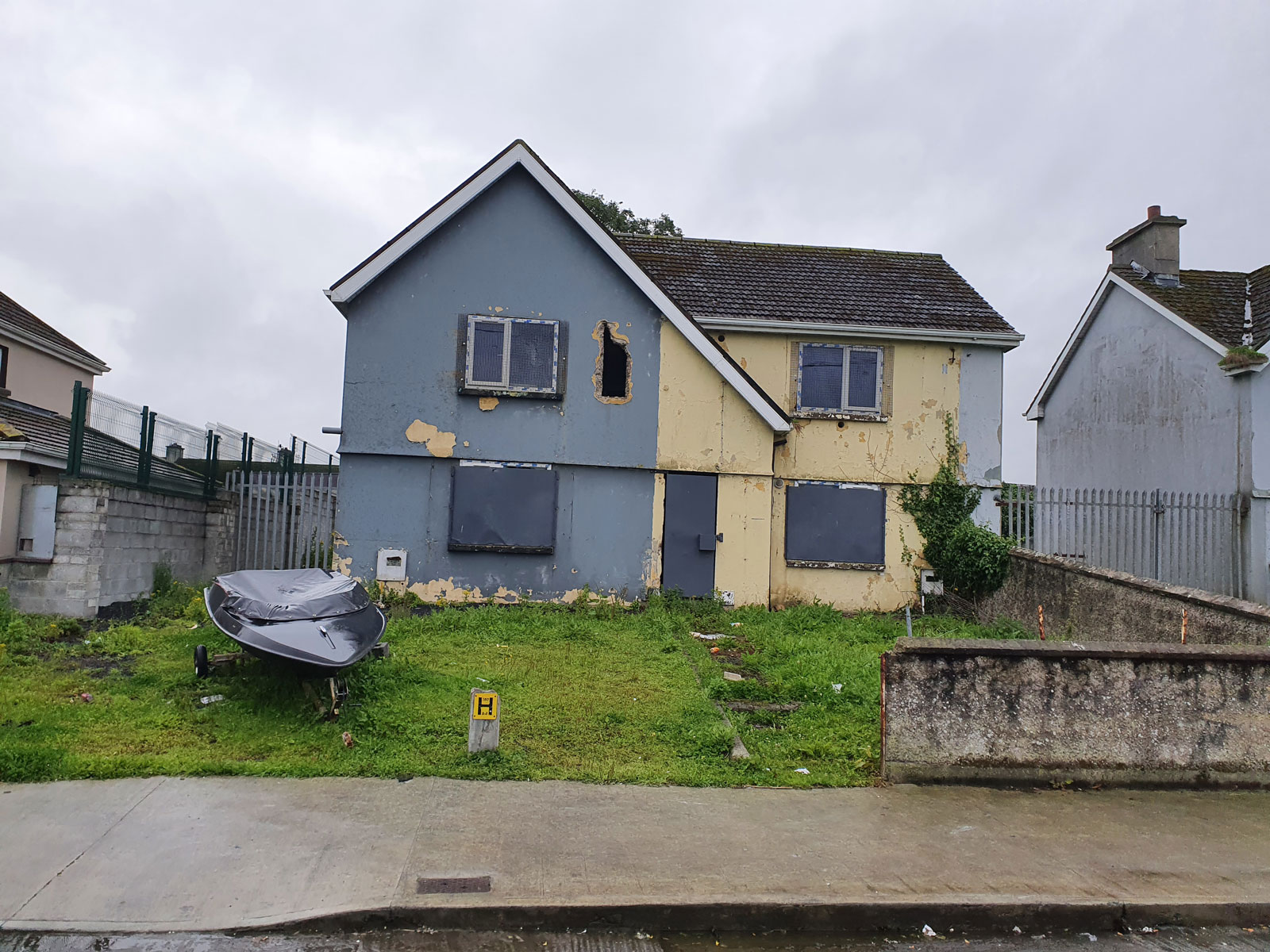 Regeneration
In Limerick City and County Council's document 'Design and Public Realm Code for the Limerick Regeneration Areas 2015', the local authority sets out their ambition to ensure that design codes play a key role in the development of Limerick City, in particular the regeneration communities including Southill, Ballinacurra -Weston, St. Mary's Park and Moyross. The document sets out that poor accessibility with adjacent neighbourhoods has resulted in Southill becoming physically, economically and socially isolated. In Ballinacurra- Weston there is poor accessibility / awareness of routes to key locations due to its layout and over-dominance of hard surfaces, poorly overlooked pedestrian routes and a significant amount of vacant land. The report calls for a green route for pedestrians and cyclists to be developed in the short to medium term from Byrne Ave to Clarina Ave as well as a new local park, providing a prominent through-route for walking and cycling.
In Moyross again we see poor accessibility with adjacent neighbourhoods which has resulted in Moyross becoming physically, economically and socially isolated. We also we see recommendations for a pedestrian / cycle green route through the new park linking Moyross to the Cratloe Rd and Sarsfield Gardens as well as connection to the NDR.
Transport affects us all – where we live, how we move, how we learn, how we meet and build relationships, how we make money and what we spend it on. 
St. Mary's Park – deprived, disconnected and designated
But it is in St. Mary's Park where the real impact of a comprehensive transport strategy will be felt. St. Mary's Park is currently ranked the most deprived area in the country due to high levels of poverty, unemployment and early school leaving. The Design Code points to poor transport connections in and out of St. Mary's Park leading it to be categorised as disconnected from the rest of the city. St. Mary's Park is designated as a special area of conservation as well as having significant architectural and heritage value, yet it has poor accessibility which has resulted in this community becoming physically, economically and socially isolated. Unattractive public realm and an over-dominance of hard surfaces prevail. The report calls for an upgrade of the pedestrian and cycling linkage towards Thomondgate, improved lighting, better quality surfaces and traffic management measures. It also recommends that a strip of demolished housing to the east of St. Munchin's Street is developed incorporating a north-south pedestrian / cycle route.
To ensure the viability of local authority commitments made to regeneration communities, as set out above and in many other documents over the last 15 years, the Limerick Shannon Metropolitan Area Transport Strategy must include how connectivity and accessibility will be achieved in St. Mary's Park, Southill, Moyross and Ballinacurra-Weston. For example, are there targets for reversing the 'physical, economic and social isolation' that it identified exists, and meaningfully supporting communities that have been underrepresented and underserved for so long, to develop better transport connections.
It is regrettable that the only reference to regeneration in LSMATS is the city centre and it is argued that the overt exclusion of the communities listed above (already identified as isolated and inaccessible), makes the current LSMATS unworkable and impractical.
Aspiration V Reality
Transport affects us all – where we live, how we move, how we learn, how we meet and build relationships, how we make money and what we spend it on.
We cannot accept an aspirational strategy document that underpins our city's development for the next twenty years, but in real terms is not reflective of the city's current struggles.
Anne Cronin
Vice-Chair Limerick Cycling Campaign and Housing and Homeless Advocate
Recent News & Events