2021 is shaping up to be a pivotal year for Limerick, 
With the recently announced 'Active Travel Unit', the penultimate round of consultation on the Limerick Transport strategy (LSMATS) and the upcoming Directly Elected Mayor (DEM) race, this could be a year that shapes Limericks direction for many years to come. 
We are hosting an open meeting on Thursday the 25th of February at 8pm to look at the year ahead, identify challenges, opportunities and areas to focus our energies. 
If you are interested in Sustainable and Active Transport, Placemaking, Sustainability, Community, Transport inclusion, Public Health, City Building please come along and join the discussion. 
We're open to ideas for the year ahead.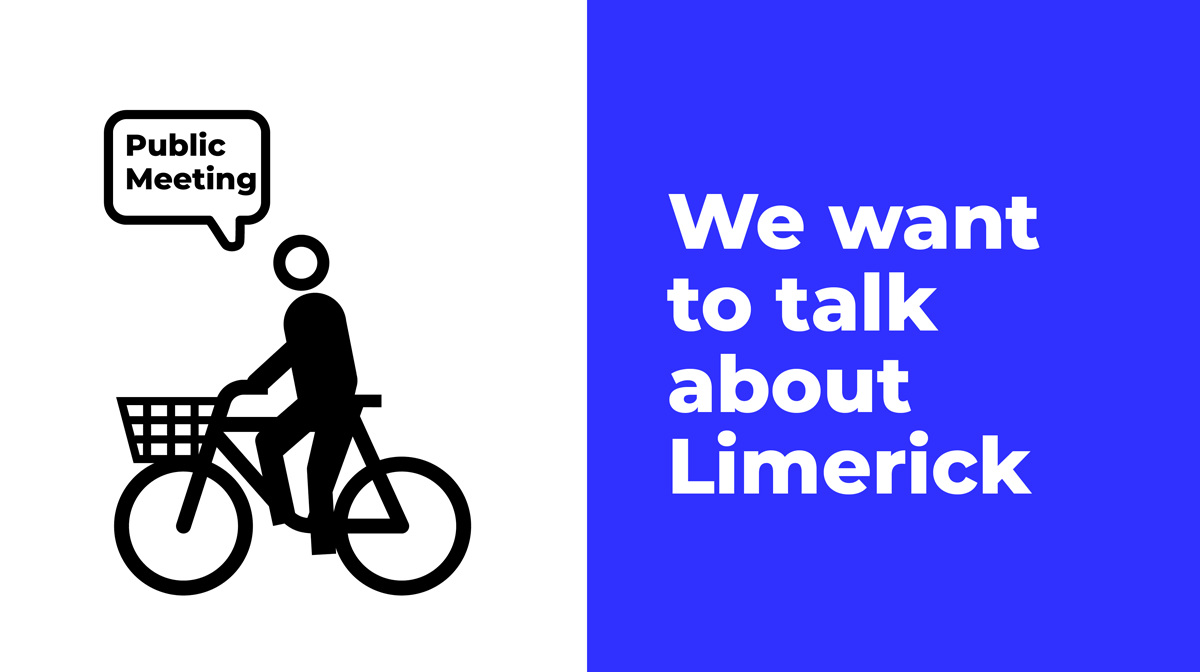 Recent News & Events