Take a look at this attached survey of candidates and parties all across Europe, who have responded to the European Cyclists Federation (ECF) call to support an Active Travel agenda. We are members of the ECF through Cyclist.ie and we are asking you to take note of the results of this survey, and to vote for candidates that will make a difference in developing a new greener and more sustainable Europe! The survey results are graphically depicted,  and the below graphic shows the relevant Irish Party links to the European Party designations. Let Your Voice Be Heard!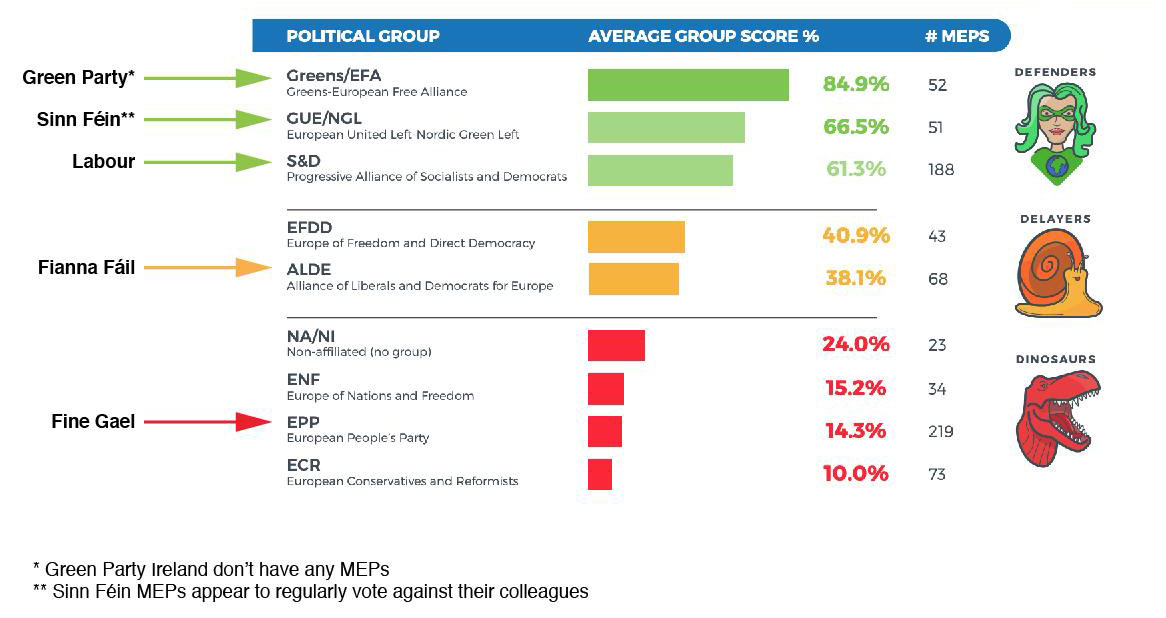 In the Ireland South Constituency, only three candidates participated in the Survey despite widespread participation across the rest of the EU countries. Those three candidates are;
Grace O'Sullivan – Green Party
Diarmuid O'Flynn – Independent
Full Survey Results available here. 
Recent News & Events