Roll, Scoot or Stroll around Limerick
Limerick City and County Council in partnership with Limerick Cycling Campaign is to host a Cyclovia event on Sunday 22nd September 2019 to mark Car Free Day and European Mobility Week. A circular city centre route will be closed to motor vehicles but open to walkers, cyclists, scooters and rollerblades. We are calling on all people to come and explore our city by their preferred method of human-powered transport.
Activities will include cycling and walking tours along the route, face painting, street games, live music, reduced admission to King John's Castle and much more.  The main attraction is however the freedom to weave through the city's streets free from motor traffic.
Pack a lunch, bring a blanket, invite a neighbour, and have a picnic, or enjoy one of the many restaurants, cafes and shops open around the city centre. Get your bike out of the shed or lace-up your roller skates, the city is yours to go explore.
What is Cyclovia?
Cyclovia is a Spanish word meaning 'cycleway'. It has become synonymous with the open street movement method of temporarily closing streets to cars so that they become more open to walkers, cyclists, scooters etc. During Cyclovia anyone can bike, walk, skate and participate in activities right in the middle of the street.
Who is Cyclovia for? 
Cyclovia is open to everyone, young, old and of all abilities. During Cyclovia cautious and more vulnerable cyclists get to explore their city on their terms, walkers are no longer confined to the footpath and skaters, scooters and rollerbladers have the space of the open road. Cyclovia is not competitive, it's not a race. It's a chance to enjoy your city from a different perspective, It's a chance to meet neighbours old and new, it's a carbon-free, people-powered movement that celebrates shared space and shared community.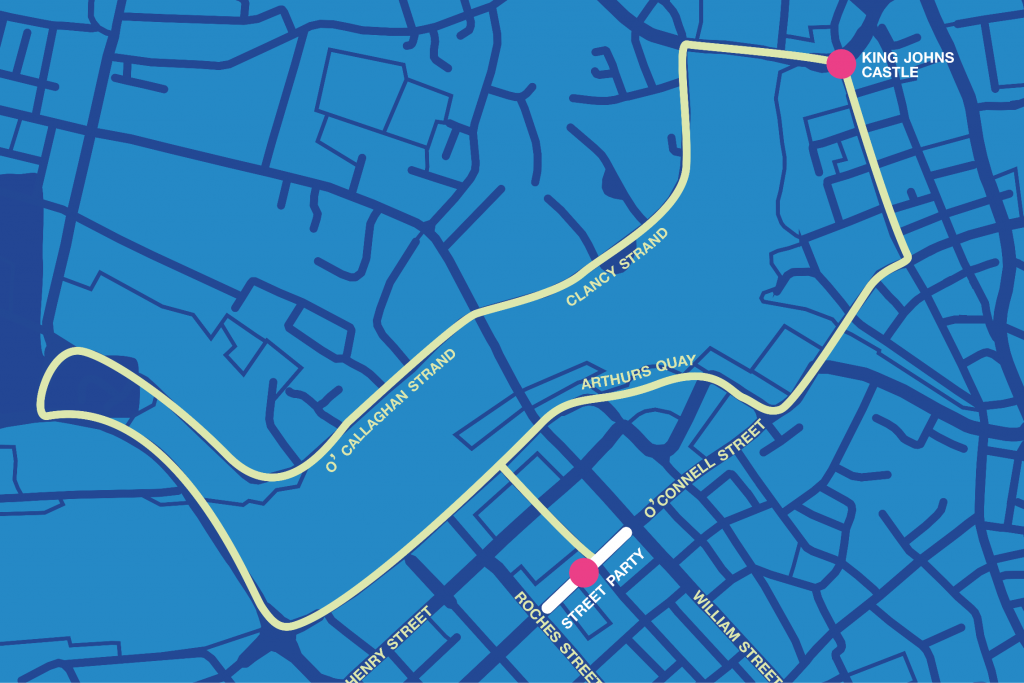 Recent News & Events