Limerick Cycling Campaign is launching its new shared e-cargo bike project in collaboration with the Limerick +CityXchange programme and the Citizen Information Lab at the UL city Campus.
Limerick is one of seven lighthouse cities across the EU developing feasible demonstration projects that encourage communities to become more sustainable. Limerick Cycling Campaign applied and successfully received funding through +CityXchange to run a e-cargo bike share scheme for Limerick city residents over the coming 10 months.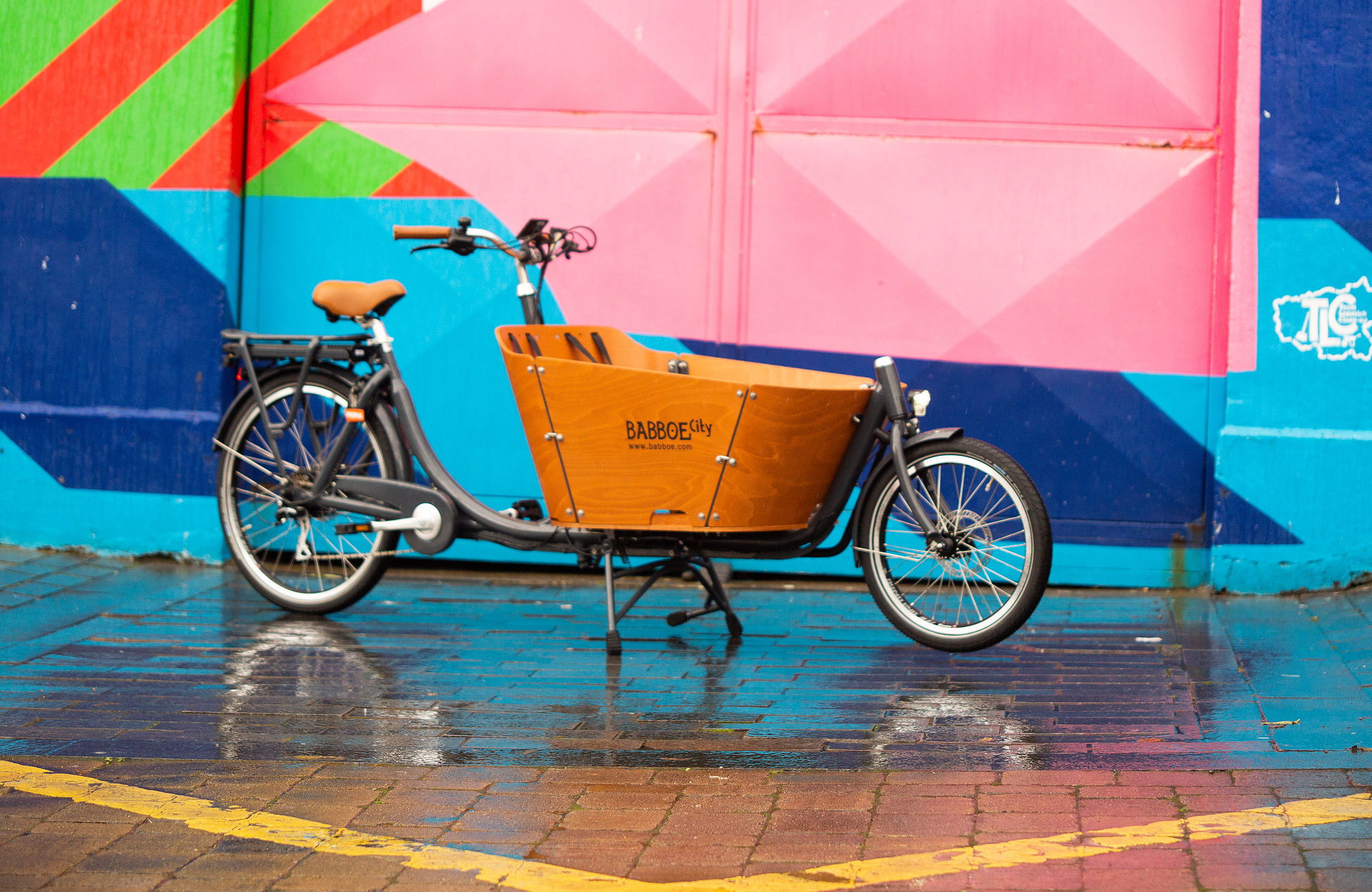 The bike is primarily aimed at supporting families, businesses and community groups to try out what it is like to use a cargo bike for small trips / school runs / grocery trips / deliveries / collections, etc. The fact that the bike is electric makes it more user-friendly for most age groups.
There are many benefits to an e-cargo bike including its low cost to run, it's a more sustainable option, creating a cleaner environment with less pollution and traffic congestion, its easy to ride up hills even when carrying groceries or a couple of smallies up the front and it's an accessible, low impact method of staying active.
Limerick Cycling Campaign are targeting families and individuals looking to make a change in how they get around, particularly those in low-income areas primarily, for whom the cost of fuel and transport has become prohibitive as well as families with a family member with a disability or reduced mobility. LCC are also calling on local small businesses to trial the bike for short delivery or collection trips.
Limerick Cycling Campaign are committed to positively engaging with communities in Limerick city around making the transition to low-energy transport, therefore this shared e-cargo bike is available to citizens of the city until September 2023 to trial what it would be like to move from being a 2-car household to 1 car, or to support families to trial an e-cargo bike before getting rid of the car altogether.
For further details including how to apply, please keep an eye on Limerick Cycling Campaign twitter @LimerickCycling or email [email protected]
Recent News & Events