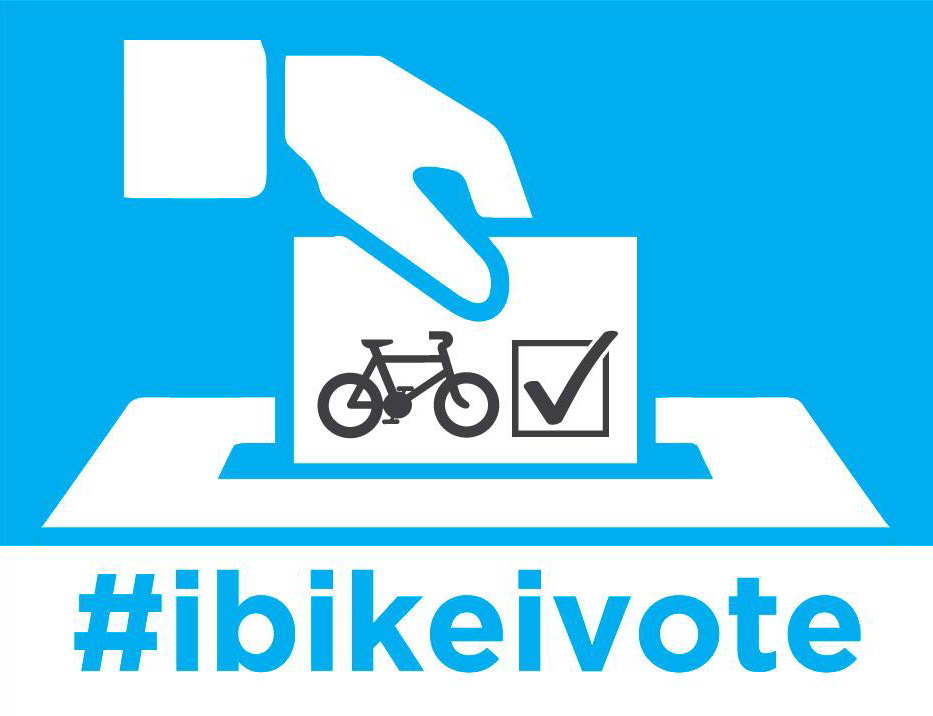 Prior to the local elections, we asked candidates to sign up and support a list of actions that if enacted will make Limerick a leading cycle-friendly city. Here are the results of what each respondent had to say. Thanks to all the candidates that engaged with our campaign. Please support candidates that support cycling for a smarter city for all. #IbikeIvote

Action 1 – If elected, I will support the development of connected, coherent & safe utility cycling network through the creation and phased delivery of a 'Cycling Network Development Plan'
Read More
Action 2 – If elected, I will support Limerick City and County Council investing 10% of the road and transport budget on cycling infrastructure
Read More

Action 3 -If elected, I will support the development of a Transport Steering Group and the role of a Cycling Officer within Limerick City and County Council.
Read More
Action 4 –If elected, I will support efforts to make cycling an integral part of Limerick's upcoming transport strategy
Read More
Ann Cronin – Labour
Strongly agree – I am a cycle advocate for kids who wish to cycle to school and those of us who cycle to work and for leisure. I will strongly support motions & discussions that push & lobby for safer cycle infrastructure in the city. I will work to ensure that any new transport routes have adequate cycle lane designation.
Strongly agree – If we are to develop proper cycle infrastructure we need an appropriate budget that is meaningful and which will allow us to link routes, segregate cycle lanes from motor traffic and provide appropriate transport routes for those of us who cycle to work/ school/ leisure.
Strongly agree – Again I will strongly support the creation of the TS Group and the Cycling Officer role. If we are to secure advances we need dedicated professionals within the local authority.
Strongly agree – The transport strategy has to focus on cycling and supporting more people to cycle as a means of transport as well as leisure. We need fewer cars on our routes within the city which will reduce congestion as well as carbon emissions and encourage us as a society to be healthier.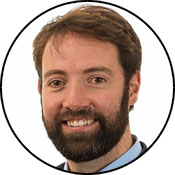 Brian Leddin – Green Party
Strongly agree – It has to happen. If we don't do it then the mobility of people will be reduced, having an adverse knock on effect on growth and employment prospects and/or the cost of mobility to individuals and the city will be vastly greater than it could be.
Strongly agree – 10% is a good interim target. It is still low, but achievable in the short term. We should be pushing for 20% in my opinion.
Strongly agree – If any city is to grow effectively and to achieve its potential then transport planning must be at the core of its management and development approach. Transport and development are two sides of the same coin. In other words, decisions around transport inevitably dictate the nature of development in cities. If a city invests heavily in car-centric infrastructure ahead of other modes, then inevitably the city sprawls outwards and becomes dependent on car-based transport of over time. This is an inefficient and uncompetitive development model, and the one that we have followed for some decades. If, instead, the city invests in public transport then development takes a different form, i.e. higher density, clustered type development around the public transport nodes. If a city invests heavily in cycling and pedestrian infrastructure, then growth will be of a more condensed and compact nature. The importance of having people with transport planning credentials making the key decisions around transport in Limerick is therefore crucial, and unfortunately that has not been the case for many years. Hence, the city has sprawled outwards, its difficult to provide a functional public transport system, many journeys are a few kilometres or more, making cycling and walking less practical.
Strongly agree – The Transport Strategy, which is currently being drafted, must place cycling, walking and public transport highest and in that order on the list for priority of investment. If it does not do so then it is not a viable or progressive Transport Strategy, and ultimately will undermine Limerick's long term potential. Countless cities throughout Europe especially have followed this model and have reaped the rewards as a result, but as well as this there is an obligation on us to create a city that is healthy, accessible and sustainable for those who live here. This is the only feasible way to bring that about.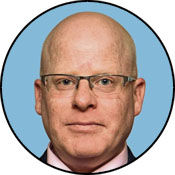 Brian O'Connor – Fine Gael
Strongly agree  – "This is Action 1, a call to support the development of a connected, coherent & safe utility cycling network through the creation and phased delivery of a 'Cycling Network Development Plan'." – I strongly agree with this idea.
Neither disagree nor agree – According to the information that Limerick Cycling Campaign provided with this survey and estimated by the campaign; Limerick City and County Council currently spend less than 2 percent of its Roads, Transportation & Safety Capital Budget on cycling infrastructure. I feel it would be a difficult approach to immediately request an 8 percent increase in funding when there is no hook to hang the request on so to speak. I feel that if we could identify and develop one route, that will prove to be successful in terms of ease of delivery in set-up; cause minimum disruption to other transport users; and resulting in as near to capacity utilisation as possible – there will be a solid argument to seek increased funding in incremental steps over the following years.
Neither disagree nor agree – Limerick City and County Council already has a Strategic Policy Committee for Travel & Transportation and I feel that that committee can incorporate the 'cycling' future of Limerick into its discussions and actions. I'm not so sure would the role of a cycling officer have any benefit to the committee. Other lobby groups could demand the establishment of similar officer roles. If the need for the role of a cycling officer does emerge, I feel it should materialise organically to satisfy a demand rather than be put in place at the outset.
Agree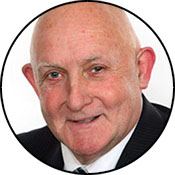 Kieran O'Hanlon – Fianna Fáil 
Strongly agree
Strongly agree 
Strongly agree
Strongly agree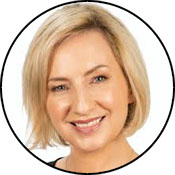 Olivia O'Sullivan – Fine Gael
Agree
Agree
Agree – If elected I will do my best to work towards this and support calls for it
Agree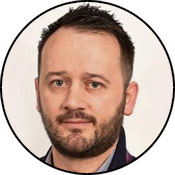 Dean Quinn – Non Party
Neither disagree nor agree
Neither disagree nor agree
Neither disagree nor agree
Neither disagree nor agree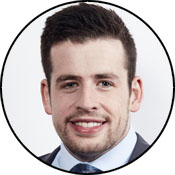 Conor Sheehan – Labour
Agree
Agree
Strongly agree
Agree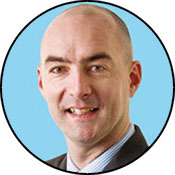 Daniel Butler – Fine Gael 
Strongly agree – I think the plan should be incorporated into the upcoming transport plan to protect the campaigns identity of cycling as a mode of transport. The fact also this is funded and ready to go will ensure it is expedited. Have a connected and coherent route or lack there of in Limerick has rendered many of the lanes redundant, this needs to change radically.
Neither disagree nor agree – It's hard at this point to commit in isolation part of the budget without seeing the overall budget but certainly it does seem feasible. I am however committed to seeing an annual budget allocation for cycling infrastructure which includes additions and maintenance.
Agree – The transport steering group is essentially the SPC which when functioning well is a current and active vehicle to drive this through without the need for another committee. I am open to this idea being expanded on to explain to me why there would be a need for it. A cycling officer would certainly allow for a clear point of contact and help ensure coherence in the councils approach.
Strongly agree – Absolutely, I believe Limerick has the capability given its size to have one of the most exciting cycle networks with the possibility of also having a greenway right around and into the city. My preference is for segregated cycle lanes where possible. When I proposed a cycling strategy over 3 years ago my hope was to see cycling embedded in across our organisation so that for example planning would condition cycling facilities such as showers for cyclists. That ambition will continue.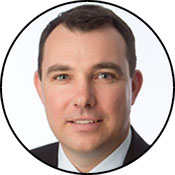 James Collins – Fianna Fáil 
Strongly agree
Agree
Strongly agree
Strongly agree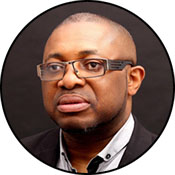 Sunny Martins Duruagwu – Non Party
Strongly agree
Agree 
Agree
Strongly agree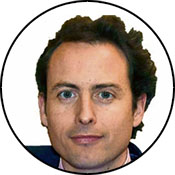 Julian Fitzgibbon – Aontú
Strongly agree – Well done on all the work you have done here for your city! As someone who was carless for years and biked out of necessity not mere leisure, I understand how hazardous and uncomfortable biking in Limerick City can be. (Ballyhoura is great though!) The bike lanes are piecemeal! I attended the LCCO presentation by the executive on Mar 19 on the transport infrastructure of the city. Proposals for continuous bus corridors and bike lanes were suggested including CPOing land. I support this except when it involves stealing people's gardens!
Agree – I agree in principle with ring fencing a proportion of the Road and Transport budget but would not be rigid about the figure which could vary anyway according to funding from other development sources at National and possibly European level.
Agree – I agree with the appointment of a cycling officer only if we are sure the individual is effective and competent and has the requisite resources; I don't want an appointment for window dressing purposes, to meet a target of having a cycling officer.
Strongly agree – I believe that strategy was supposed to be signed off by existing Councillors in May before the election? They were due to have private meetings and focus groups with the NTA, Council and others in April. That is what we were told at the Executive transport presentation!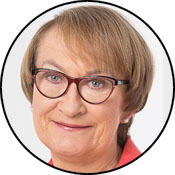 Elenora Hogan – Fine Gael
Strongly agree
Neither disagree nor agree – Each infrastructural Development would need to be considered on a case by case basis, but I would be supportive of providing extra funding for cycling.
Strongly agree – This could be an opportunity for people or an organization to seek representation on the Transport SPC, and I would support and welcome this.
Strongly agree – A new transport strategy for Limerick is vital, and I believe that cycling needs to be included in this.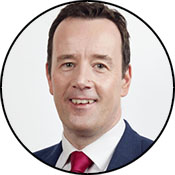 Joe Leddin – Labour
Strongly agree – Campaigning for disused raillines to be used for green routes.
Agree – Need to secure national and EU funding as well as LCC funding.
Strongly agree – Will help retain challenge of providing alternative transport options.
Strongly agree – Delighted my request for pedestrian bridges now included in current regional planning development plan.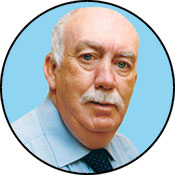 Jim Long – Non Party
Strongly agree
Agree
Neither disagree nor agree
Strongly agree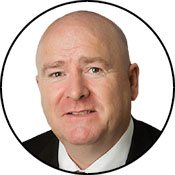 Sean Lynch – Fianna Fáil 
Strongly agree
Strongly agree
Strongly agree
Strongly agree – You have my full support. Best of luck with it.
Breandán Anraoi MacGabhann – Green Party
Strongly agree – Limerick should be an ideal city and county for cycling of all kinds – commuting, leisure, sport, tourism. We are a relatively compact city, both city and county are relatively flat, places such as Mungret and Patrickswell are in easy cycling distance of the city, and the county has a beautiful scenic landscape. But right now, many simply do not feel safe cycling. As a result, more people drive, leading to congestion, expense, pollution, and frustration. If we build an integrated segregated cycle network, so that kids can cycle to school, so that commuters can cycle to work, so that anyone can cycle to get around if they want to; then our roads would be less congested, our air would be cleaner, and our communities would be stronger.
Strongly agree – Few of our streets reach even close to the present standard of the Design Manual for Urban Roads and Streets. As a result, our city is difficult for parents with buggies to walk around. It is difficult for wheelchair users to use the footpaths. And the cycling facilities are barely used in many places, as, with a few exceptions, they range from useless, to outright death traps. Children cycle on the footpath beside cycle lanes. That is how unusable and unsafe our cycling 'facilities' are. 'Cycle lanes' which are just the hard shoulder, with a painted line. Cycle lanes with a surface clearly not maintained. Cycle lanes which guide cyclists out into traffic coming from behind, just before a three-lane junction. This should be an embarrassment to the Council. Our streets and cycling infrastructure must be brought up to best-practice international standards. I have signed and support the CyclingForAll.ie call for 20% of the national transport budget to be invested in walking & cycling. Investment of at least 10% of the Council transport budget is required.
Strongly agree – Even newly built cycling infrastructure falls far, far short of best-practice international standards. This isn't good enough for Limerick. A transport steering group and a Cycling Officer would help to ensure that all new infrastructure is useful, and that existing infrastructure is maintained.
Strongly agree –


Limerick is growing. The past few weeks have seen the opening of Gardens International, submission of the planning application for the Opera Centre redevelopment, and the announcement of a new UL city campus. There is simply not enough room on our city streets for everyone to drive. We must provide alternatives, and facilitating those who might wish to cycle must be a core part of the solution. Cycling must be a core part of the Limerick Transport Strategy.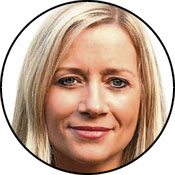 Seónaidh Ní Shíomóin – Solidarity
Strongly agree
Strongly agree
Strongly agree
Strongly agree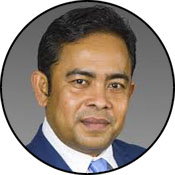 Abul Kalam Azad Talukder – Fianna Fáil
Strongly agree
Agree
Agree
Agree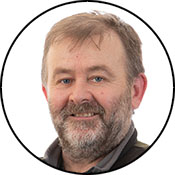 Seán Hartigan – Green Party
Strongly agree – As a cyclist, environmental educator & Green Party candidate I fully recognise the need for a connected, coherent & safe utility cycling network.
Strongly agree – In January of this year the Green Party called on Minister for Transport Shane Ross to accept the will of the Dáil and increase the funding for cycling to 10 per cent of the transport budget.
Strongly agree – Limerick City & County council need to appoint a cycling officer to promote cycling in a meaningful way and ensure active travel is central to the Council's transport agenda. For too long there has been insufficient serious promotion and understanding of everyday active travel as the most appropriate response to congested streets, urban air pollution and the best means of making Limerick a real living city.
Strongly agree – The upcoming transport Strategy needs to transform Limericks streets, improve public transport and create opportunities for new homes and jobs. To achieve this, we need to encourage more people to walk, cycle and use public transport.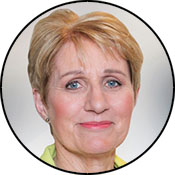 Marian Hurley – Fine Gael
Strongly agree
Strongly agree – This is a 'no brainer' !
Strongly agree – This would ensure that it would be kept 'centre stage' in the Council.
Strongly agree – I believe this is a very timely and most welcome.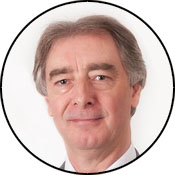 Derek Mulcahy – Non Party
Strongly agree
Strongly agree
Strongly agree
Strongly agree – It is vital that we make our Communities and City Cyclists and Pedestrian friendly. It's good for everyone.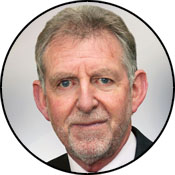 Michael Sheahan – Fine Gael 
Strongly agree – I have been an active and vocal support of Smarter Travel for many years, on behalf of my constituents. I regularly use the infrastructure in my area as do my family and friends.
Strongly agree – At every opportunity I have and continue to promote investment in safe cycling infrastructure.
Strongly agree – I think this is a wonderful initiative to build on the hard work of the smarter travel coordinators.
Strongly agree – I will continue to support the policy framework to increase cycling participation in our city. Thank you for this initiative.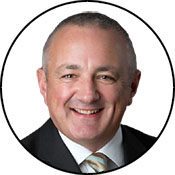 Jerry O'Dea – Fianna Fáil 
Strongly agree – I believe firmly in action 1 and will work to collaborate with all and any stakeholders to achieve this objective.
Agree – I need to qualify my answer in so far as the imposition of a specific percentage rarely works but am happy to support 10%, and more, should the purpose of monies be planned, clear and accountable.
Strongly agree – No need to elaborate.
Strongly agree – No need to elaborate.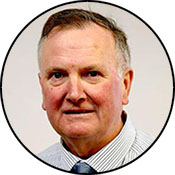 Joe Pond – Fianna Fáil 
Strongly agree
Neither disagree nor agree 
Agree
Strongly agree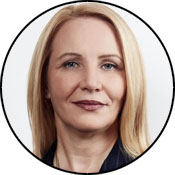 Elena Secas – Labour
Strongly agree
Agree – I strongly agree to support investment in the cycling infrastructure, but I would not make a commitment for a certain percentage as I do not have any figures for the future budgets at this point in time.
Neither disagree nor agree – There is a Travel and Transportation SPC, so I am not sure if another committee/steering group would be needed. I believe what we need is more action and policy implementation and a cycling officer will be required for that purpose, so I will support a Cycling Officer role.
Strongly agree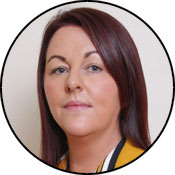 Catherine Slattery – Fianna Fáil
Strongly agree
Strongly agree
Strongly agree
Strongly agree
If you are a candidate and have not received the survey via email please send us an email at [email protected]
Recent News & Events