Limerick Cycling Campaign has joined an alliance to deliver a joint letter to Mr. Pat Daly, Chief Executive of Limerick City and County Council.
THE LETTER
Our top asks are:
Reallocate road space to people walking and cycling – widen footpaths to 3 metres and introduce a circular segregated cycle route in and around the city encompassing either Shannon Bridge or Sarsfield Bridge using cones, bollards, planters and signage.
Automate pedestrian signal crossings during daylight hours and increase pedestrian crossing times across the city.
Temporarily lower speed limits to 30 kph in urban and suburban areas.
Support a weekly Cyclovia event – where certain streets are closed off each Saturday to facilitate exercise and play whilst observing physical distancing. This is inline with government plans for May 18th Phase 1 of re-opening the country.
JOIN THE CALL #WeNeedSpace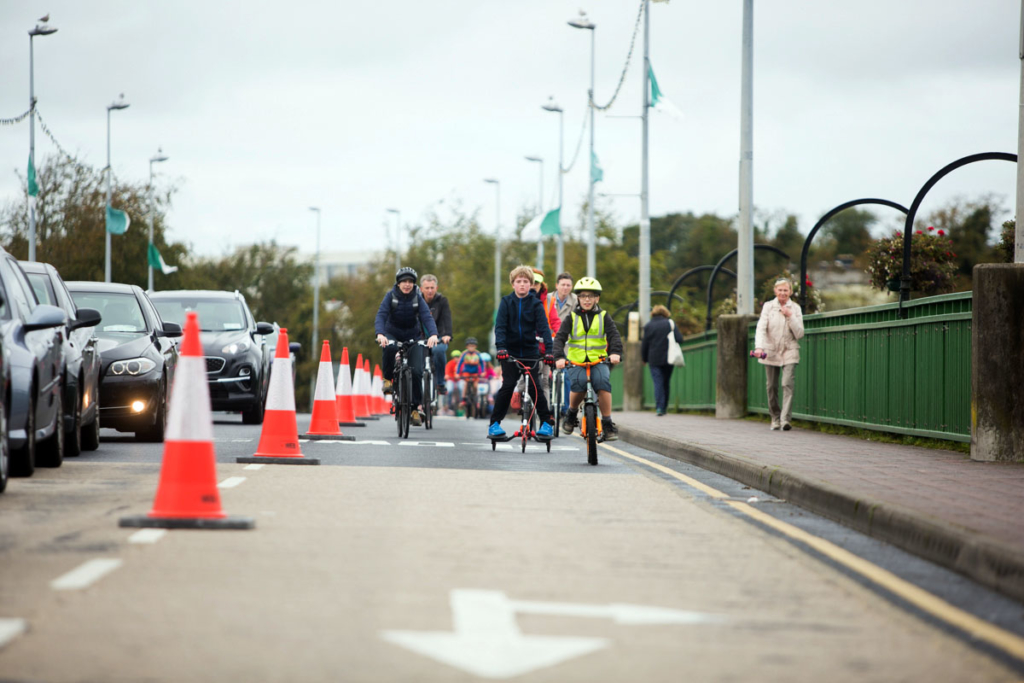 Recent News & Events